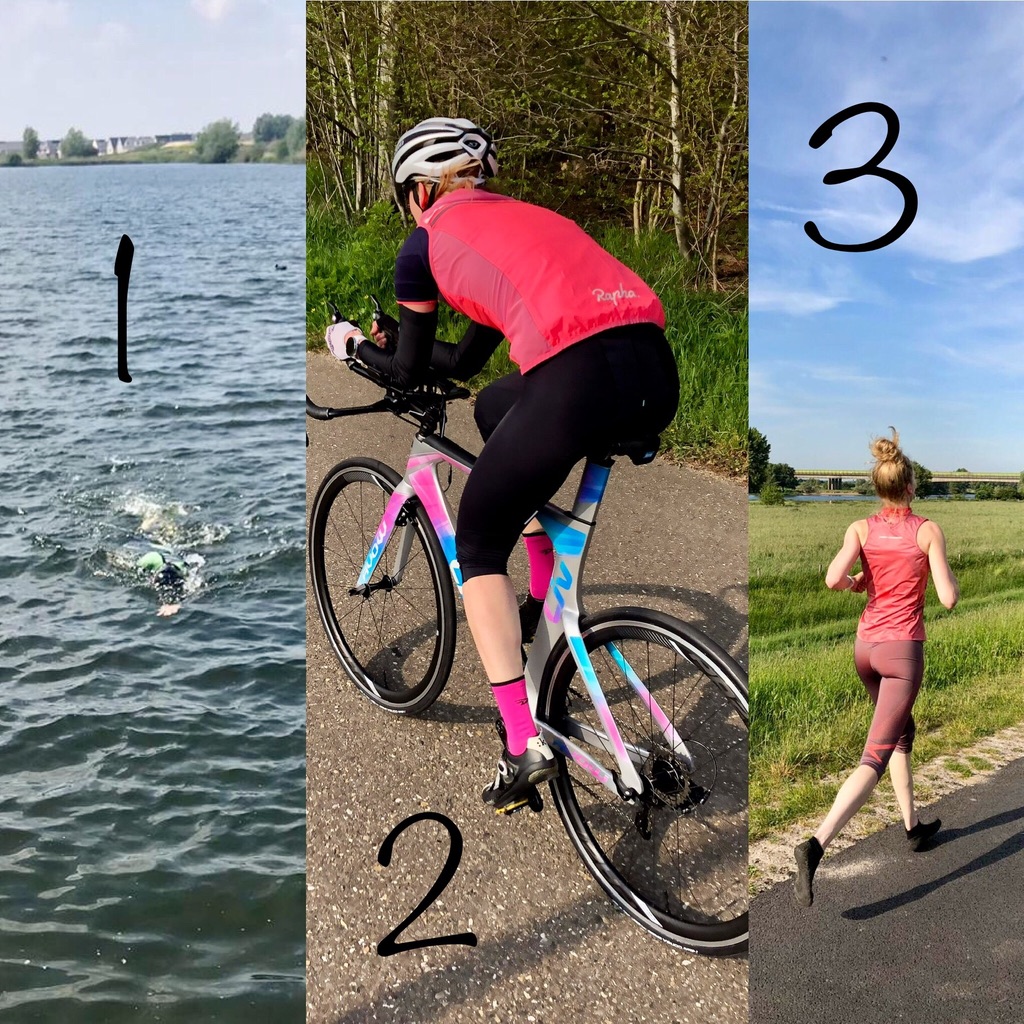 The triathlon is made up of three main parts: swimming, cycling and running. It might sound strange but the number "3" has confirmed my feeling to do a triathlon. Why?
When I felt the triathlon was calling me, I was reading that "all good things come in 3". This thought made me smile and 3 things crossed my mind on that moment:
1. I'm number 3 in our family, happily born after my older sister and brother.
2. I was 33 when I started No Mountain 2 High.
3. Based on numerology, the number of my path is 3 (calculated on birth date).
Number 3 is also an important number in the Kundalini yoga. There are many "trinities" integrated in the technique and philosophy. For example, this number is related to the positive mind, which I strongly feel as one of my gifts. Also, the third chakra (located at the navel point) is related to willpower, passion and trust; all necessary to complete a triathlon.
Infinite Trust: 3 minutes & 3 years
Just before I started the Teacher Training for Kundalini Yoga, I joined an online Sadhana. A sadhana is a daily practice. If you do the same practice for a number of days, it can have a big impact: 40 days of a practice to break a negative habit, 90 days to establish a new habit, 120 days to confirm a new habit and finally 1000 days to master this new habit of consciousness. After 1000 days it is said: "No matter what the challenge, you can call on this new habit to serve you".
The meditation of the Sadhana I chose last September is called "Infinite Trust" and I committed to do this meditation for 40 days. As I really enjoyed the practice , I decided to continue for 90 days, for 120 days, and …. I'm currently at day 245, aiming to continue for 1000 days!
Why the link with number 3? It is a 3-minute meditation and if I continue for 1000 days, it is a little more than 3 years I practice this, which is about the time I scheduled to prepare for the full triathlon. As simple and short those 3-minutes of meditation are, it has a significant impact. To name a few: it contributes to my inner trust, increases awareness on my breath, helps me to observe my thought instead of attaching to them, and it improves my intuition and my endurance!
TRIathlon
Whether you believe in numbers or not, to me the number 3 confirmed my intuition.
All-in all, I feel I'm on the right path with doing this TRIathlon: ready to 1. Swim, 2. Cycle and 3. Run!
And of course, it is no coincidence that this is the 3th blog I'm writing about this triathlon experiment ;)
#number3 #energy #breathing #yoga #swimming #cycling #running #barefoot #training #coach #triathlon #fun #innerstrenght #mindset #consciousness #nm2h