"If you try to train your mind by confronting your ego and desires, it only causes pain. Train the mind by directing it to confront your unlimited soul." Yogi Bhajan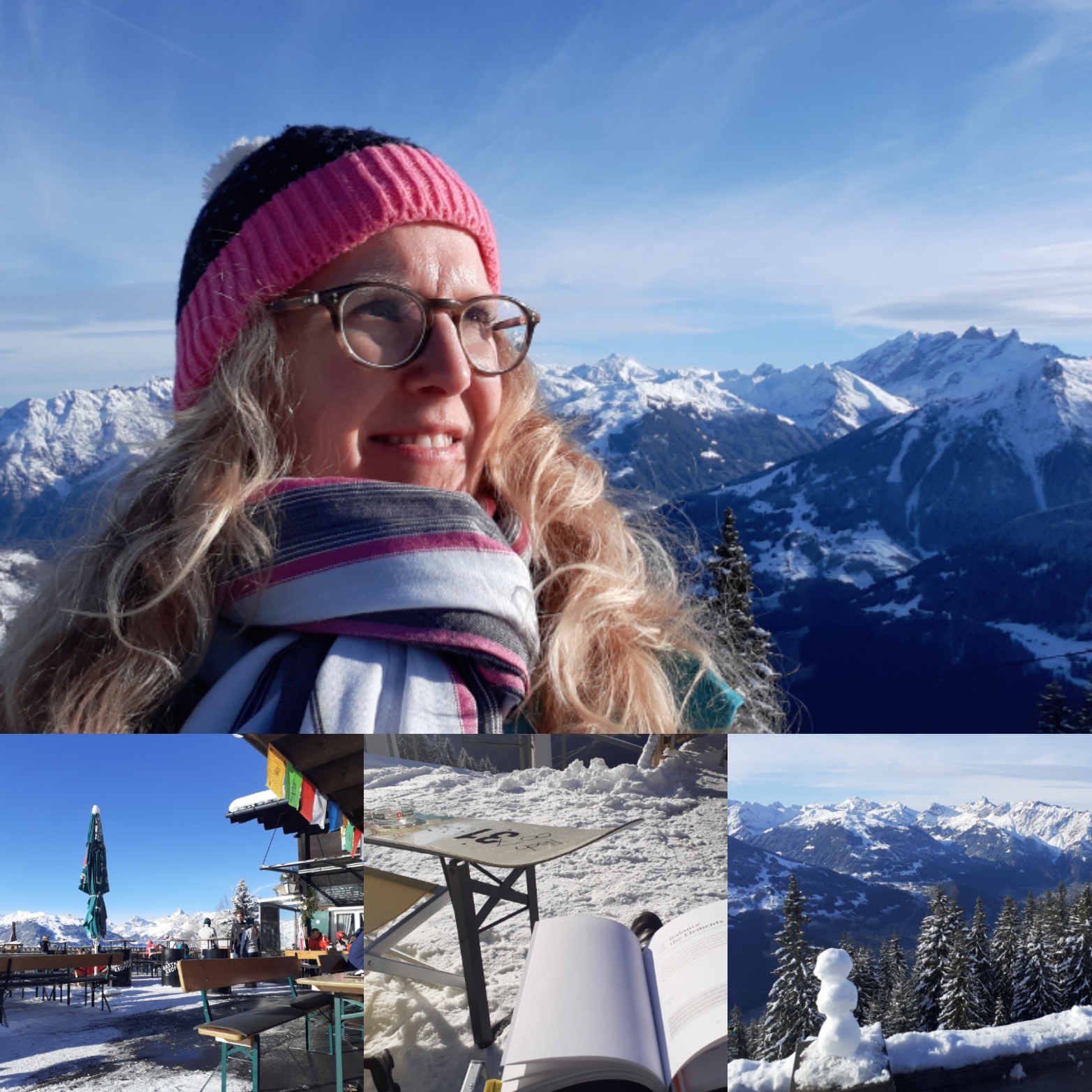 This morning I could witness the game my mind was playing. It is so easy to get caught by the intrigues of the mind. Fortunately it didn't took long before I was aware of it. I could see what ego was doing and was able to change the direction.
Risk of expectations
What was supposed to be the best day of this week was all at once transformed into a big disappointment. Clear blue sky, fresh powdersnow and we booked a guide to go freeriding. All ingredients for an unforgettable day in the mountains. Until the moment my body was telling me: No! Yesterday I fell and hurt my knee. I was positive, send good energy to it and hoped it would feel better today. Not. It was clearly calling for rest. No snowboarding for me today.
Stories
Instead of being present and relating to the truth, my mind started to make stories. Thinking about previous winters with these perfect conditions and this great guide. These thoughts made me wanting to go even more. Creating a 'fear' of missing out on a great day in the snowy mountains. Also thinking about the previous injury of my knee many years ago. Continuing in stories and thoughts about my recent foot injury. Ending up in doubts about my physical body being able to complete a triathlon...
So the past and the future filled up my thoughts resulting in emotions of fear and sadness. Where was the present moment?
Training the mind
The truth in the present moment this morning was: my knee hurts and I cannot go snowboarding. The sun is shining, I m surrounded by beautyfull mountains. I love to read. I have books with me. This can be a wonderful day!
And it was! Instead of feeling sad all day and act as a victim, I directed my mind to the present and enjoyed this day to the fullest possible. Meeting new people, went up with the lift to read a book in the sun, stared at the mountains and had lovely food.
Meditation
What helped me to see the stories and direct my mind? Meditation. As we clean our body with a shower, we need to clean our mind and remove the fog. Meditation is a beautiful and free tool to clean your mind and subconscious.
Thoughts become emotions, emotions become desires. This works in both directions, meaning we can influence our emotions and desires by changing our thoughts. If you are not familiar with meditation, don't worry, it is no "hocus-pocus"; it is worth trying!
Sending you love from the mountains.


#meditation #mind #choice #freedom #mountains #inspiration #nm2h